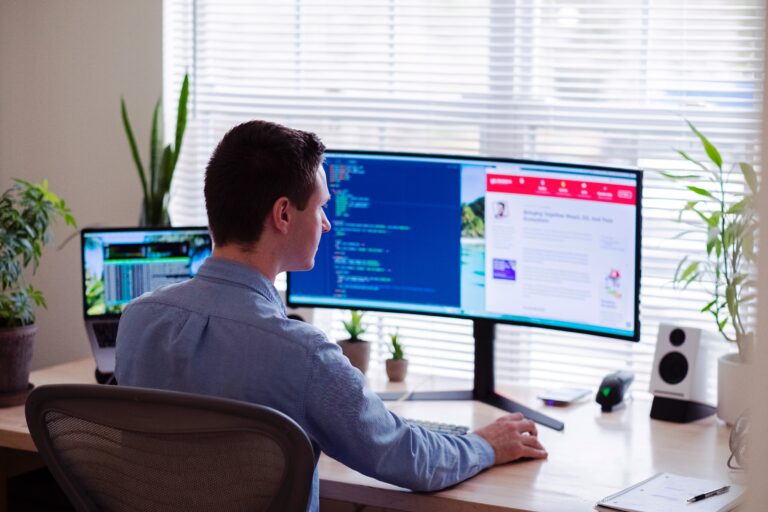 A new year is fast-approaching, bringing new beginnings, fresh starts, and changes. If your business hasn't updated its employee handbook recently, it's time to make some changes. While many portions of an employee handbook will fundamentally remain the same, others need updating as time progresses. Cultures change, as do technologies and laws. Your handbook should be up to date to reflect these significant changes. Here are the policy updates every business owner needs to include in their employee handbook for 2021.  
Data Privacy Policy 
To minimize the risk of security breaches and cyberattacks, you will need a data privacy policy. Your policy should discuss limits on how data is accessed, stored, and transferred. Depending on the scope of your business, the policy should cover your employees, subsidiaries, contractors, consultants, partners, and any other external entity involved in your business. It should generally apply to anyone you collaborate with or who acts on your company's behalf and who may need occasional access to data. 
Include clear procedures for reporting privacy breaches or data misuse. Your policy should also review the disciplinary consequences and mention the possible legal ramification for anyone who breaches the policy. 
Social Media Use 
It's rare to find someone who isn't using some form of social media these days. You can bet that most of your employees are. Inform employees of proper social media conduct, including the language used when talking about the company and limits on accessing personal accounts at work. Be sure to add information such as: 
Refraining from posting confidential information on social media platforms

Respecting the privacy of offline conversations

 

Who employees should ask for direction if ever in doubt about what is or isn't okay to post

 

Using common-sense 

 

Although employees speak for themselves, they also represent the company

 

The internet is a public space that doesn't forget things

 
Respect Employee Rights 
Update the reasonable accommodations provision to echo changes in employee diversity and to comply with employment laws. For example, you might want to add an employee lactation policy and ensure compliance with federal and state laws. Other areas to address include pregnancy, physical and mental health conditions, and religious beliefs. You will want to clarify when, under what circumstances, and to whom requests for accommodations should be made. Don't forget to add information about how confidentiality is handled for reasonable accommodations. 
Address Drug Use and Smoking 
Employers used to only have to initiate clear expectations about smoking cigarettes at work. With the legalization of medical and recreational marijuana and the onset of e-cigarette use, companies must adopt nuanced and more complex policies than ever before. E-cigarettes should be mentioned by name and treated like a tobacco product. Your policy should entail where tobacco can be used, ensuring compliance with state and local laws. For example, how far away from the building an employee needs to be while using a nicotine product. It should also clearly define tobacco products. 
Recreational and medicinal marijuana are usually treated like other drugs in the workplace. As an employer, you have the right to mandate that your employees aren't under the influence of illegal drugs, legal drugs that cause impairments, or alcohol while on the clock. 
Create or Clarify a BYOD Policy 
Explain your company's bring-your-own-device (BYOD) policy. Be intentional about including wearable tech and other internet of things (IoT) devices. A robust policy will take into account the concerns of both the company and its employees. 
A one-size-fits-all approach to BYOD policies doesn't work. What works best for one company will depend on the business, the IT support available, and the type of data protection needed. 
Your policy should address issues such as: 
Data breach protocols in situations where sensitive data is compromised

 
Your expense reimbursement policy to address employee-owned devices and their repairs

 

Employer monitoring

 

Equal employment opportunity and anti-harassment policies when it comes to using personal equipment

 
Although employee devices at work can be tricky to navigate, their use is valuable to them and the company when employers balance security, compliance, and privacy concerns. In addition to seeking legal counsel to develop this revision, consider enlisting help and input from your IT department and operations personnel.   
Work from Home Policies 
Finally, if you have any staff working from home as many companies now do, you will need to put a work from home policy in place. Your policies should address issues such as the checkout and return of company property, timekeeping, and insurance coverage. You can find more about this topic in our Work-from-Home Business Protection Checklist – It's Time to Update Your Policies blog. 
Do You Need Help Updating Your Employee Handbook for 2021?  
It's essential that employers make handbook revisions at least once each year with the direction and input of experienced business legal counsel. Updates don't have to include every company policy or provision of law that impacts the company. Instead, they should be worded carefully so that company owners or human resources aren't boxed in. Preserve flexibility at all costs with your handbook as this will help you proactively avoid litigation. Ensure that you make the necessary and appropriate policy updates to your 2021 employee handbook.  
Take the first step in the process by reaching out to our business lawyers at Hackstaff, Snow, Atkinson & Griess, LLC today for help.