Of Counsel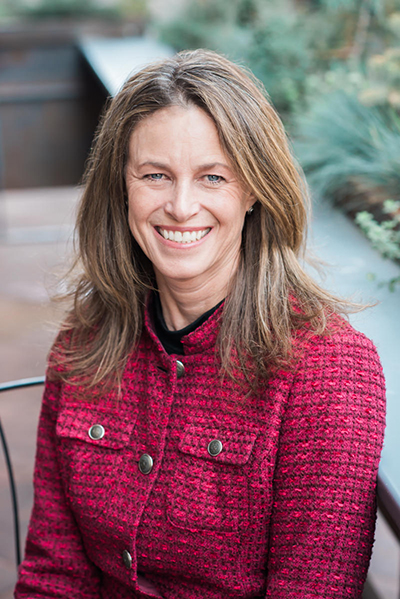 Practice Areas:
Business Formation
Mergers and Acquisitions
Securities Law
Estate Planning, Asset Protection
Biography:
Ann's passion is to guide small business owners along their journey from initial formation through to financing, growth, and eventually concluding in an exit sale transaction. She works with many family-owned and multi-generational businesses and has expertise in the related areas of business planning, tax planning, family and business ownership succession planning, and estate and trust planning. Ann combines her breadth of legal experience with common business sense to advocate for her clients' best legal interests and preferred business outcomes.
She has worked with Jim Hackstaff since 2002. Prior to that, she worked at the Boulder office of Cooley Godward LLP (now Cooley LLP), a large Silicon Valley based firm. Ann practiced in that firm's corporate and securities group primarily representing start-up companies funded by venture capital. Prior to law school, she worked as an auditor in the Denver office of Arthur Andersen LLP, working with clients in a variety of fields. Ann is a Certified Public Accountant (inactive).
Outside of the office, Ann spends her time cheering on her kids at sporting events and, depending on the season, playing doubles tennis or skiing powder at Colorado's resorts.
Representative Transactions:
Representation of single-use medical materials manufacturer with substantial operations in China in sale to a publicly traded buyer for significant total compensation.
Representation of startup renewable energy infrastructure LLC in sale to a publicly traded buyer for payment in excess of $20 million.
Sale of LLC to financial management firm, including establishment of a joint venture and management agreement, in excess of $20 million.
Corporate acquisition of engineering consulting subsidiary for approximately $4 million.
Private financing (Reg D) of issuer involved in international real estate venture raising over $15 million.
Establishment and maintenance of ESOPs funded by seller carryback financing and SBA loans for corporations with stock valued over $5 million.
Asset Acquisition and Servicing Agreements for sales transactions exceeding $10 million.
Shareholder buyouts and carryback financing transactions in family-owned businesses.
Education:
Bachelor of Business Administration—Accounting from the University of Notre Dame, summa cum laude, 1994; Juris Doctor from the University of Colorado School of Law, 1999.
Professional and Civic Memberships:
Ms. West is a member of the Colorado and Denver Bar Associations., Business and Mergers and Acquisitions Sections and the Castle Pines Chamber of Commerce.