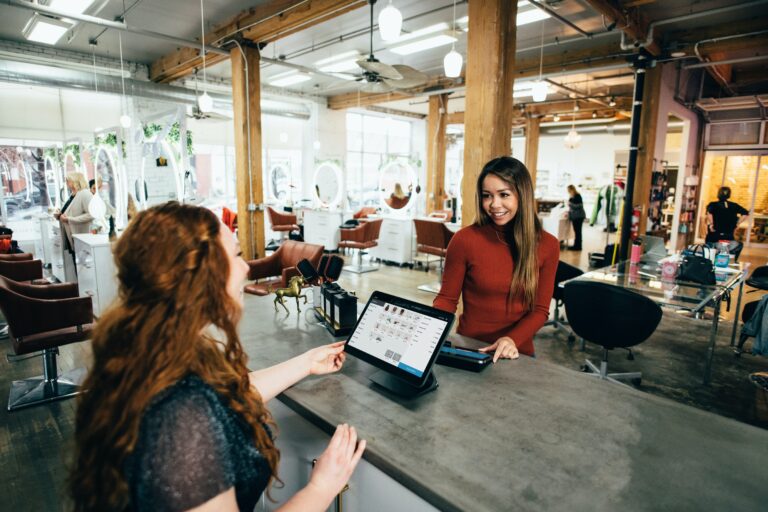 Many Colorado businesses are doing soft re-openings now that there are COVID-19 safety protocols in place to do so. Every business is affected by COVID-19 in its own unique way, so there is no one way to best to face these challenges. However, as pandemic restrictions are lifted, there are steps your small business can take to reopen safely. Business attorneys are highly trained in this field and know how to help entrepreneurs navigate all sorts of new and unchartered situations. Here is a small business roadmap to a safe COVID-19 reopening, which any business attorney from Hackstaff, Snow, Atkinson & Griess, LLC will be equipped to help you address. 

Rewrite Your Business Plan 
Today's business plan needs to account for changes to your budget, space, supply chain, products, and revenue estimations. Rewrite your business plan to reflect these changes and better accommodate the world we live in due to the COVID-19 pandemic.   
Your plan, although firm and supportive, should also be adaptable. There will be unexpected hurdles to cross, and you will be best prepared to deal with them if you have an easily adjustable plan. Your plan should include current procedures, foreseeable needed changes, and protocols if someone in your business tests positive for COVID-19. 
Create a COVID-19 Action Plan and Train Your Team 
Action plans should direct you and your team on how to implement your COVID-19 protocol.  
Preventative measures to take could include rearranging the workplace, so there are physical barriers between people, allowing employees to telecommute, lowering the maximum capacity of the workplace, and only hosting virtual meetings and events. Protect yourself, your team, and your customers by requiring everyone to follow Colorado state regulations and wear the proper personal protective equipment. Businesses are required to adhere to the Occupation Health and Safety Administration's requirements for employee personal protective equipment. 
Keep the trust and honesty between you and your team by communicating any updates with them and making them aware of any new responsibilities. Team members should expect to be monitored daily for symptoms. Monitoring can include recording temperatures, and any symptoms people are currently experiencing. Encourage your employees to practice your protocol. Employees should feel comfortable speaking up and enforcing social distancing between other employees and customers too.  
Decide how your small business is going to handle a positive COVID-19 case in your workplace. Work to train your team on your procedures so they know what to expect if the situation arises and how to handle a situation. Think about what that might look like for you, your employees, and your business. The Occupation Health and Safety Administration has specific guidelines to follow in such a case. 
Share Your Safe Reopening Strategy 
Protecting your business includes informing those that work with you how you are playing your part to keep them and yourself safe during the COVID-19 pandemic. Be transparent and communicate your strategy and procedures for a safe reopening with your customers, employees, vendors, or partners. The more everyone knows what they need to do and what to expect in your workplace, the easier the COVID-10 protocol transition will be.  
Employers should post a Coronavirus workplace flyer to communicate with employees and customers about the steps they are taking to keep everyone safe. Post your business's personal plan in places that are easily accessible for your employees. This allows everyone to refer to them if they have any questions or need a reminder about the policy clauses. Notify customers or clients through email and your social media channels of your plans to reopen and share details of any changes you have executed, so they too understand why and how you are enforcing your COVID-19 procedures. 
When you reconnect with your vendors and partners, explain to them the changes you made to your operations and business plans. Reassure them that you have a plan if any potential future delays do occur. You may also benefit from informing them of your protocol if there is a positive case in your business. Let them know you will promptly inform them and keep them updated on any developments. Be prepared to change how you do business with them and have an alternative means for carrying out your business relationship and transactions. 
Business Lawyers Can Help with Navigating These New Territories 
Navigating your business through this pandemic is a challenge. But you do not have to endeavor it alone. Business lawyers specialize in setting up, maintaining, and winding down businesses. In times of a pandemic, they are especially crucial resources for rewriting current business plans to account for the changes needed to run a safe and successful business in times of hardship. Every business is learning how to adapt and adjust during these times, but no business has to do it alone. 
Schedule a free consultation with Hackstaff, Snow, Atkinson & Griess, LLC attorneys today! (303) 534-4317