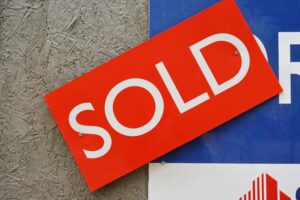 Business sales don't just happen overnight. They typically require months of planning and preparation. Even if you don't have to negotiate a price, the logistics of selling an organization can sometimes be quite burdensome and time-consuming. Having your deal fall apart right before closing is devastating, to say the very least. Months of hard work and preparation go down the drain, not to mention the financial losses involved. Suppose you are in the process of selling or purchasing a business. In that case, it's vital to understand the common reasons business sales fall apart before closing. This knowledge may help prevent a deal going wrong at the last minute or anywhere else in the process.  
But Everything was on Track…
Sales that fall apart can come as quite a shock. Many times, this is because the players involved honestly thought everything was on track and going smoothly. They may even be right. However, there is very often more going on than just the exchange of documents or verification of information. Contingencies such as access to funds, changing economic conditions, internal politics, business culture compatibility, and a whole host of other material, but "hidden" issues do matter. Don't be lulled into a false sense of security when it feels as if everything is going well. When you hire a skilled business attorney, they cannot only, ensure that every 't' is crossed and every 'i' dotted, but they can assess all aspects of the sale process and advise you on the intangible and soft issues that are often just as important, if not more important to get a deal done. 
Common Reasons Business Sales Fall Apart Before Closing
There are hundreds of reasons a business sale could fall apart before closing. While you may not be able to prevent or get ahead of every one of them, there are common ones you should be aware of. You should have a seasoned attorney represent you in the deal, which can help you avoid many pitfalls, including the following common ones.  
Due Diligence Failures
About half of all business sales fall apart during the formal due diligence stage. This significant figure should serve as a warning to anyone involved in a business sale transaction. One of the most common reasons this happens is because the buyer uncovers a problem that the seller failed to disclose earlier in the sales process. Sellers should plan to tell serious potential buyers about all the issues with their business because any hidden issues will eventually be discovered and if before closing, kill the closing, but even worse, if after, create litigation, destroy goodwill and reputation, and become a serious risk of liability. Buyers need to be clear with sellers that any hidden problems that surface will likely kill the deal and may result in a demand for unnecessary costs expended in reliance on the seller's false representations. 
Matters of Law
Business law is complex, especially when it comes to buying and selling, acquisitions and mergers. Problems with federal, state, or local laws or governmental agencies may arise late into the sales process previously unknown to either the seller or the buyer. At that point, it may be too late to fix the deal so that it's in legal compliance and still lucrative for all parties involved. Situations like these are best avoided by having experienced legal representation before the deal is even considered. The right attorney will be well-versed in the deal process, preparation of a company for due diligence, and anticipatory legal compliance.  
Other Parties
Unfortunately, other parties can influence whether a sale falls apart before closing. For example, a landlord could decide they don't want to transfer the lease to the new owner. An essential vendor or even employee may decide they don't want to continue their contract under new ownership. While buyers and sellers can't control what third parties do, they can hire an attorney who can help proactively prevent last-minute deal-killers such as these. 
Business Lawyers are Invaluable to Buying and Selling a Company 
Buying or selling a business is exciting but stressful. These transactions can pave the way for enormous opportunities, or they can abruptly stop at a dead end. Having a lawyer in your corner who knows how to handle these issues and manage communication is key. Whether you are the buyer or the seller, if you want your transaction to be successful, the best step you can take is to put an attorney in charge. At Hackstaff Snow Atkinson & Griess, our team of business lawyers is well-versed in all areas of business sales and purchases. We are ready to stand by your side, doing everything we can to ensure a successful and fair deal. Call our office today to learn more about how we can help.