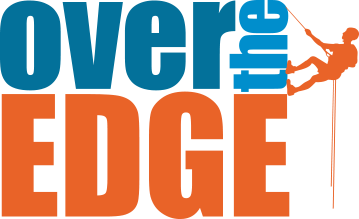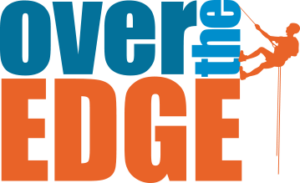 At Hackstaff Snow Atkinson & Griess, LLC, we pride ourselves in extending help and support to others. While this typically happens in our office or even a courtroom, we also help others with non-legal needs throughout the greater Denver community. One of the biggest and, by far, the most exhilarating events we take part in every year is the Cancer League of Colorado's Over the Edge event. HSAG Partner John Snow and his daughter Riley will once again rappel down a Denver skyscraper this September to raise money for cancer research and to support local families impacted by cancer.   
What makes this event even more exciting is that we can invite you to take part—either through a donation of any amount to one of our participating team members, our team, or even by starting your own team or rappelling as an individual if you want the thrilling opportunity to go "over the edge" with us. 
What is Over the Edge?
Over the Edge is a unique fundraising event that supports the Cancer League of Colorado. Any participant who raises at least $1500 towards the event will have the chance to rappel 36 stories down a downtown Denver building located at 1670 Broadway. No previous rappelling experience is necessary. Participants have, through the end of 2022, to raise all funds. All monies raised by rappelers go towards funding cancer research and support service grants for patients right here in Colorado. 
Todd Brown and Carla Leverman from the Cancer League of Colorado were featured in an interview on 9News on August 29, 2022, sharing the Over the Edge event with the Denver community. Ms. Leverman shared that this will be her 7th year repelling and said, "It's exhilarating, it's so much fun!" 
Denver Mayor Michael Hancock has previously participated in the event, saying, "This is a tremendous experience, one that I will never forget." He encourages all Denver area citizens to make a difference for cancer patients and their families.  
Over the Edge Global travels the world to help create these fundraising events. Since 2008, they have helped global organizations raise over $100 million. In addition, their staff and local South Metro Fire District firefighters help ensure all participants are safe and comfortable during this experience. They also encourage those who might need a pep talk to take those first few steps off the building.  
This year's event will take place over three days: 
The afternoon of Thursday, September 8

 

All day Friday, September 9

 

The morning of Saturday, September 10

 
If rappelling isn't quite your style, but you still want to participate in the event, Saturday's schedule includes a party at 6:30 pm on the 3rd floor of the building. Rappelers are free, and non-rappelers can purchase tickets for $30. All proceeds from the party also go to support the Cancer League of Colorado and its mission.  
About Cancer League of Colorado
Founded by five women whose families were affected by cancer, the Cancer League of Colorado is a 100% volunteer organization, a true non-profit with no paid staff and no rent overhead. Instead, their operating expenses are covered by membership dues and volunteer staff, which has grown to over 400 individuals. 
All the money raised through their events supports cancer research and patient services. Since 1969, they have donated more than $20 million towards cancer research and supporting local families facing a cancer diagnosis.  
The Snow family has supported the Cancer League of Colorado for nearly 15 years. They genuinely believe that Cancer League makes a difference in the fight against cancer. Please join them in supporting this critical cause! 
How to Donate 
Ready to partner with HSAG and support an excellent cause? If you can spare a few dollars, we would appreciate your support. No donation is too small. This year we are rappelling on Team HSAG. Click on the team name or individual below to make your donation online: 
If you prefer, you can send a check payable to: 
Cancer League of Colorado
5105 DTC Parkway
Suite 312 
Greenwood Village, CO 80111 
Include the team or rappeler's name on the memo line.  
As of September 1, 2022, Team HSAG has raised $13,670.00. Jim Hackstaff is the leading individual rappeler with $5,975.00 in donations, while Riley Snow is currently in 3rd place, having raised $2,745.00. With your generous help, this is just the start of what they will raise. As of the same date, the 2022 event raised $57,861 through 340 donations from 325 donors. So let's partner together and make 2022 one for record books for Over the Edge!