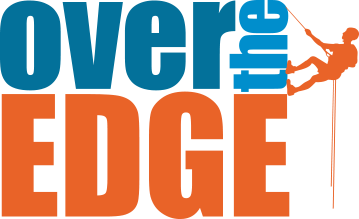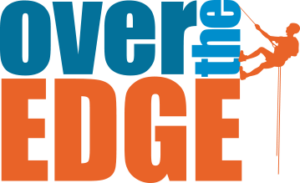 At Hackstaff, Snow, Atkinson & Griess, LLC, community involvement and charity endeavors are crucial to our mission. We not only want to serve each of our clients in the best ways possible, but we also strive to serve those outside our client base whenever we can. We are excited to announce that our next charity event involvement is right around the corner, and we will be going Over the Edge for cancer research. 
Partners Jim Hackstaff and John Snow have headed up the Cancer League of Colorado's Over the Edge planning and execution committee for over 6 years. This year, on September 18th, 2021, Attorney John Snow and his daughter Riley will rappel down a 36 story Denver skyscraper located at 1670 Broadway to raise money for cancer research inside Colorado. We are proud to sponsor this event in conjunction with: 
RBC Wealth Management

 

UCHealth

 

Whitcomb Charitable Foundation

 

CU Cancer Center

 

South Metro Fire Rescue

 

Madison Commercial Properties

 

Schaefer Financial Management

 

PBJ Reece Charitable Fund

 

Elevated Dermatology Skin Cancer Surgery Center

 

Dependable Cleaners

 

Gosz Family Trust

 
If you can spare a few dollars, John and Riley would appreciate your support. They hope to raise $6,000 for the Cancer League of Colorado and are rappelling on Team Hackstaff & Snow. You can donate to any or all of the following: 
As of September 9th, the Over the Edge event has: 
Raised nearly $99,000;

 

Over 500 donations; and,

 

473 donors.

 
Support Cancer League of Colorado
Cancer League of Colorado is a 100% volunteer organization. Unlike many other non-profits, the Cancer League of Colorado doesn't have paid staff or physical office locations. All operating expenses are paid through membership dues and their volunteer staff. Cancer League of Colorado now consists of over 400 volunteer members, each sharing the commitment to fight cancer and support cancer research in Colorado.  
Since 1985, Cancer League has donated more than $16 million in grants toward cancer research and services. All money raised for Over the Edge goes towards Colorado cancer research and patient services. Donations and funds raised by previous rappelers played a significant role in the following discoveries: 
A link between DDT and testicular, prostate, and breast cancer;

 

A protein that can silence DNA cell processes and cause cancer if it mutates;

 

Identification of cancer-specific gene expression markers;

 

A region of cell cycle protein that is essential for regulating normal cell division; and,

 

The gene targets involved in acute human leukemia.

 
The Hackstaff & Snow family is an almost 15-year supporter of the Cancer League of Colorado. We believe that Cancer League makes a difference in the fight against cancer and that together we can, too. Please join us in supporting this fun, thrilling, and philanthropic event and help play a role in future discoveries in the fight against cancer. 
Come Rappel with Us

!
We know that some of you are happy to donate but also want in on the action. If you want to rappel with us, we still have some spots available! Call John Snow today, and he will be your first $100 donor! Over the Edge provides you with a life-changing opportunity to rappel 36 stories, all while raising money for local cancer research.